Building deconstruction is a sustainable alternative to demolition and is rapidly becoming a mainstream choice for building removal. Whether you are looking to be trained or simply looking for help on a single project, we are here to help. We have deconstructed over 1000 structures ranging from 75 to 75,000 sq ft., and we have worked in 43 States and 4 Provinces.
Contact us if you would like to find out more.

What is building deconstruction anyway?

Manual Building Deconstruction is the systematic disassembly of a structure to maximize reuse and recycling.

Hybrid Deconstruction is a term we came up with to describe the use of people and machines to efficiently deconstruct buildings, with the goal of maximizing reuse and recycling. It refers to the hybrid of demolition and manual deconstruction.

Deconstruction Center is a concept we came up with where a reuse store, deconstruction processing center, and recycling centers are co-located to take advantage of the efficient use of employees, resources, and employees needed for each of those three divisions. Think green collar jobs - maximizing reuse and recycling - and reuse sales and value-added operations.
Building Harvesting is our term for the fastest way to remove a building while still trying to divert materials from the landfill, especially focusing on reusable materials.

Partial deconstruction is the removal of part of a structure without harming the remaining section(s) while still focusing on maximizing reuse and recycling.

Building kits are collections of materials that have been labeled, diagrammed, and then carefully disassembled in order to be reassembled at another job site.

RE-USE and Deconstruction:
We have been salvaging and deconstructing buildings for the last 25 years. To date, we have physically helped deconstruct over 1000 structures. Yes, when we started it did take 3 weeks to take down a 2000 sq ft home, but now it may only take 3 days! To us, every building is like a 'deconstruction lab' where we can experiment and discovery new techniques. This has put us on the cutting edge of the industry and increased our speed. We hope for a minimum of 85% landfill diversion for each project. RE-USE Consulting offers you multiple options and combines them to maximize diversion while minimizing cost. We say that any project that isn't a potential case-study after completion is a disappointment (meaning it cannot be used to promote the building deconstruction industry), and yet we take on all types of buildings. So contact us if you have a building to take down or you want to learn how to take them down yourself.




Innovation/Resources - contact us for more info on these tools:
Kickin' Nails: Find out which one of our clients came up with a tool that actually shoots nails out of boards instead of shooting them into boards. Its called the Nailkicker and please contact us to find out more. We ship all over North America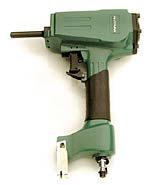 Check out some of our residential client's sites at: